CONTACT

Frequently asked questions
Q: Where can I buy your products / stationery?
A: Only some items are sold online. Check out my SHOP for some current products.
Q: Can I use your illustrations to make my own products?
A: If you purchase usage / licensing rights.
Q: Can I post your illustrations on my social media?
A: If I've given my written permission & you credit me in your post.
Q: Can I buy a single print of any illustration on your website?
A: At the moment I'm not producing single prints of my artwork.
COPYRIGHT ©
© MAGRIKIE. All Rights Reserved. All images are Copyright of Magrikie. Do not use images without my written consent. If you are pinning, blogging or posting my work, don't forget to credit by adding a link to my website. Please respect the heart and soul that artists put into their work. Thank you :)
FOLLOW ON INSTAGRAM
IFH MEMBERSHIP & PORTOFLIO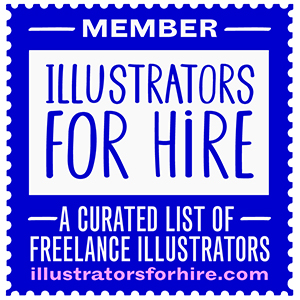 Thank you for stopping by!
For any other questions, send an email to magrikie@gmail.com